Giuseppe Galliano Multimedia Studio
The studio is designed for video production and has, internally, all the technologies necessary to make real and virtual videos, 360-degree panoramic videos, aerial shots with drones, 3D videos, websites, printed material, photo sessions.
The basic idea has always been to be a video production company that does not have to be forced to rent anything, in order to devote to each individual project all the necessary attention and operational flexibility that each production inevitably requires.
The workflow is divided into video production and postproduction. The tools are constantly updated.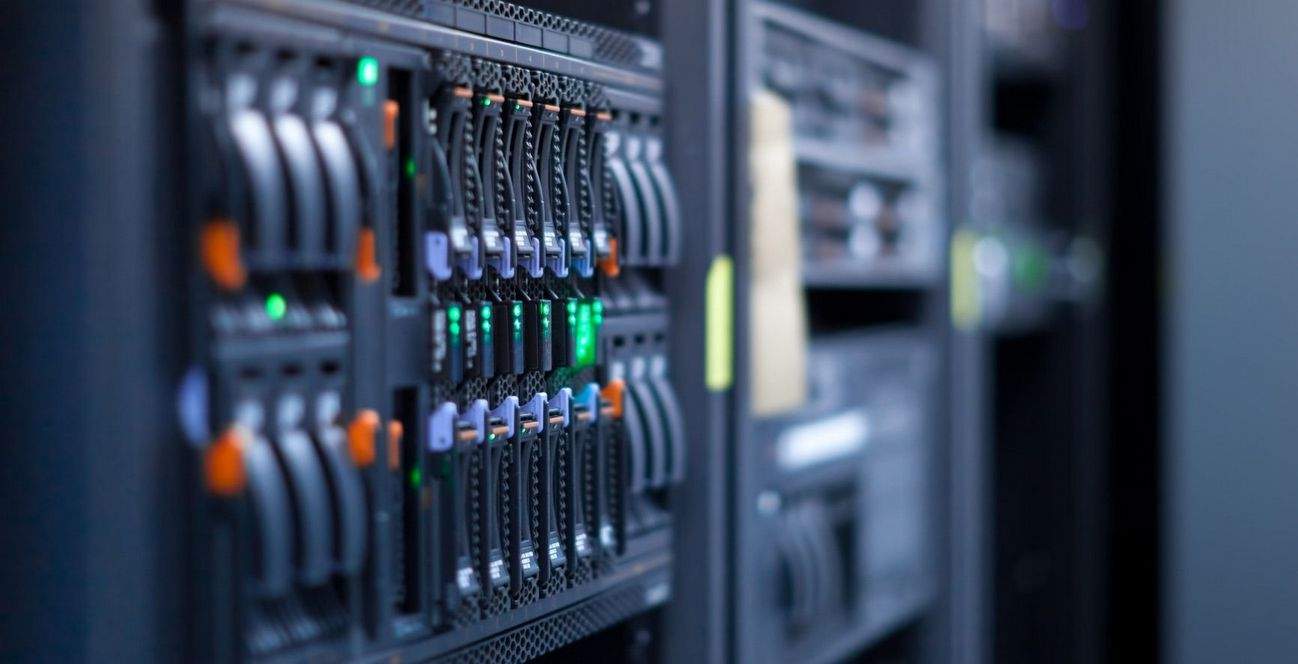 For 3D video productions there is a rendering farm, equipped with 90 processors to handle even the most critical computing situations (renderings).
For video production, the cameras are available in different formats and optics (video and film). Tools such as cranes, gimbal, drones, omnitrakers, steadycam, dolly with and without tracks allow you to always take dynamic and moving shots.
A lighting park composed of high-power lighting fixtures and projectors (around 50,000 watts), (traditional or LED) combined with light control instruments, such as reflective panels, softboxes and flags, ensures quality shots. A transportable direction, which manages up to 10 video cameras in 4k, allows the resumption of events in direct streaming with multiple projections on large screens.
The material is transported with own vehicles.
4 non-linear 4k and full HD mounting systems.
2 stations for grading and color correction
2 stations for composition and videography.
4 3D stations
1 audio station
Render farm composed of 50 multiprocessor machines
5 redundant and independent storage systems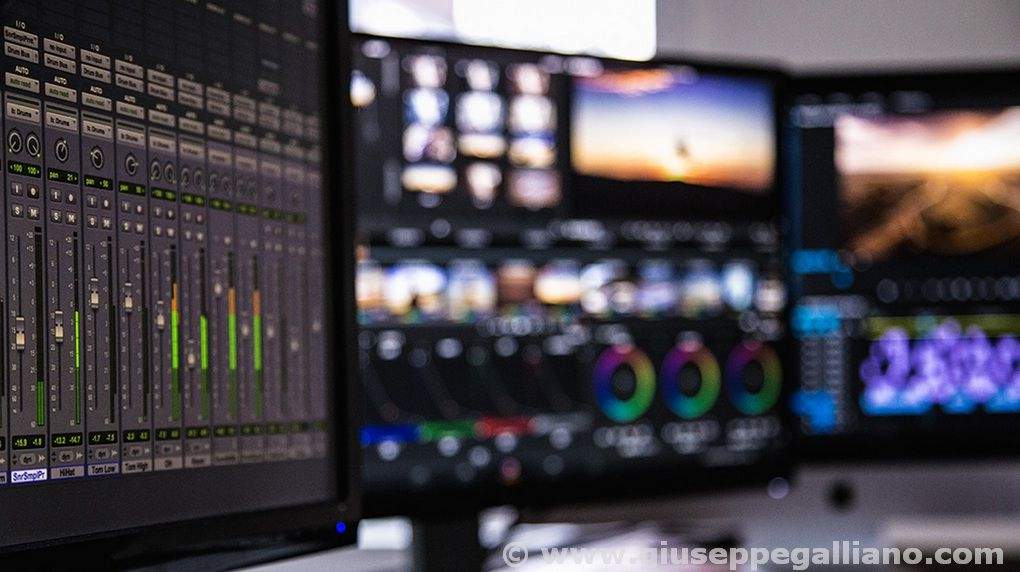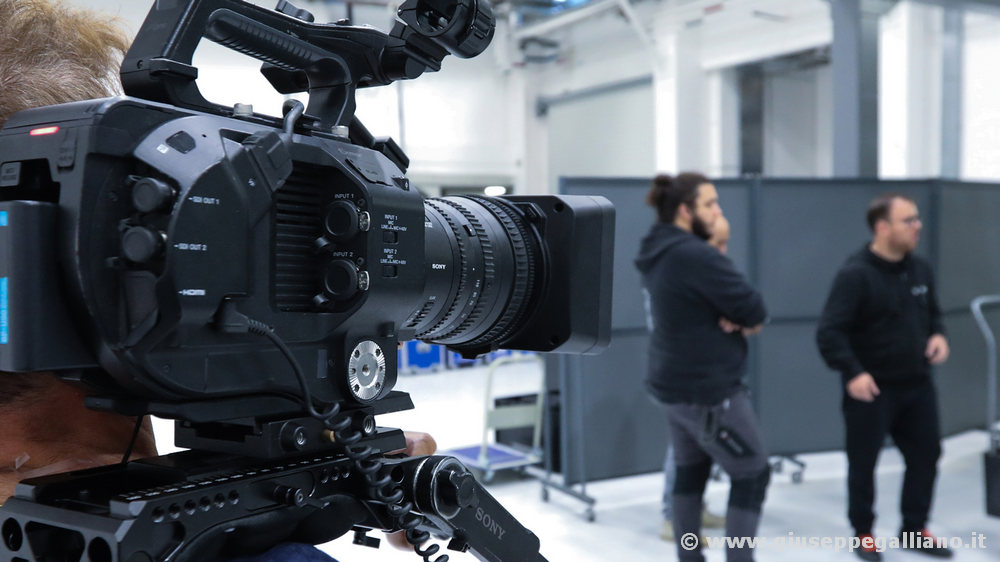 1 cameras 6K with cinema sensor Sony Pxw-FX9 
2 cameras 4K with cinema sensor Sony Pxw-FS7 35 mm
1 dslr Sony Alfa 9 R
1 dslr Sony Alfa 7 IIs
2 HDV Sony Hvr Z7 25p
4 Sony RX0 II
1 Gopro Fusion 360 
7 Gopro Hero 4 Black Edition with control monitor
optics 28-135 F4, 18-110 F4, 70-200 F4, 10-18 F4, 12-24 F4, 24-70 F2.8 135 F1.8, 90 macro F2.8, 35 F1.4, 50-500 F4.5-6.3 4
3 drones for aerial photography drones with stabilized camera (gimbal)
crane up to 9 meters high with dolly on wheels for cameras up to 13 kg
remote head for cameras up to 5 kg
dolly on rubber wheels of immediate use because without rails
robotic head 3 axes and motorized slider for motion control
Omnitracker: precision mobile platform with laser control
3 slider Pro 150 – 80 – 40 Shootools
Ronin M gimbal 3 axes for DSLR and cameras up to3,6 Kg
Ronin SC gimbal
Osmo gimbal 3 axes with camera 4K
Zero Gravity: for 360° rotations
Mini Jib for cameras up to 8 kg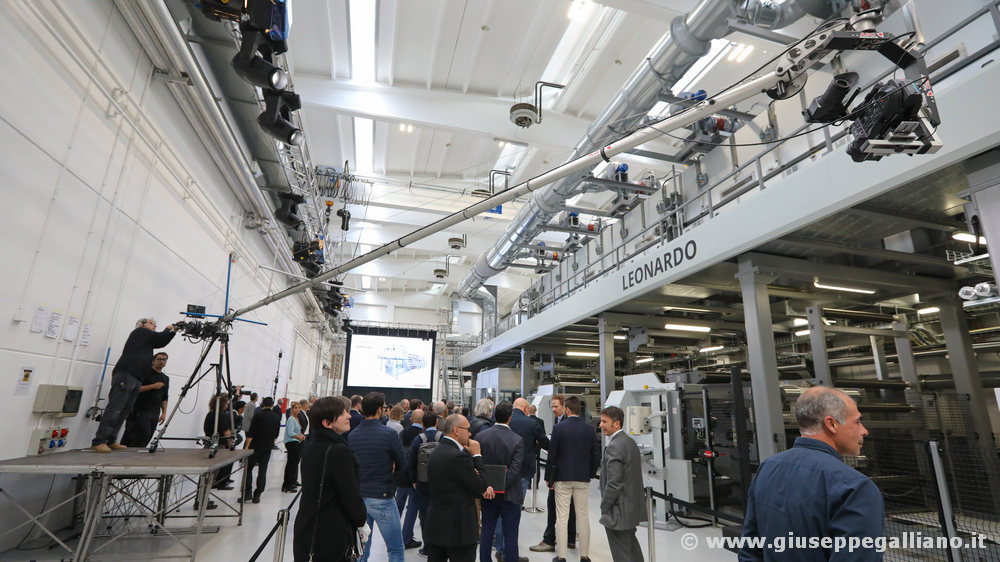 Atomos Sumo 19
Atomos Shogun Inferno 4K solid state recorder in Raw, CDNG, ProRes, DNxHR
2 Monitor Marshall 7 V-LCD70XP
n.2 HD wireless transmission systems with SDI and HDMI input and output, with a range of 700 meters, with less than 1ms of latency
4 Arri True Blue 2000 w
2 Arri True Blue 1000 w
2 DayLed 1000 CRI>94
2 Led panel 22.000 lux, CRI>94
3 Led Panel Led CRI>94
2 quarzo 2.000 w
5 quarzo 1.000 
4 lilliput 300/650
6 stands Avenger C 45
6 extensions Avenger 50
8 stands Avenger Compact
10 stands Manfrotto 1004BAC-3
12 cables 32 A 50 mt
2 switchboards 220-380
generator set 1000 w
dc-ac converter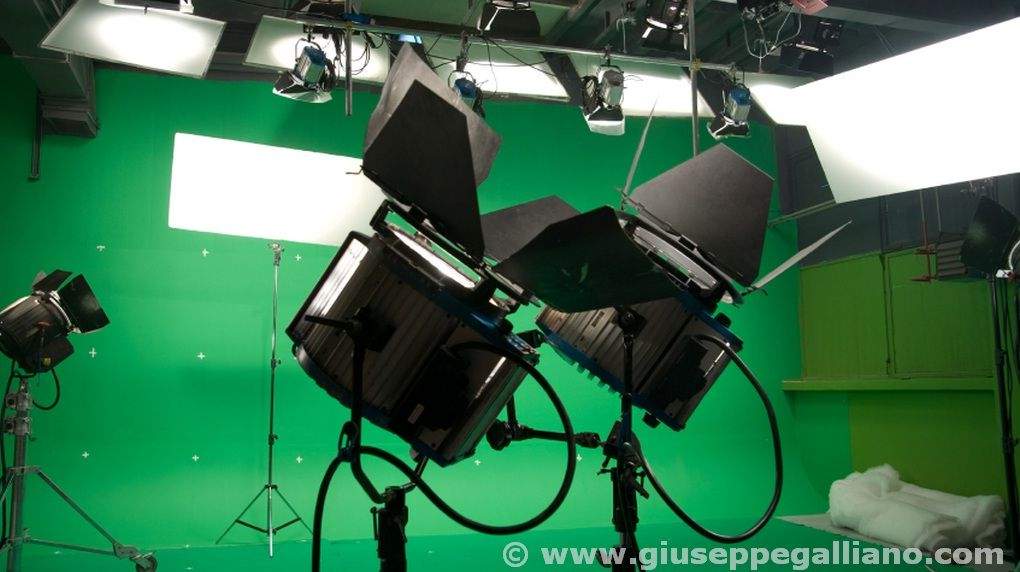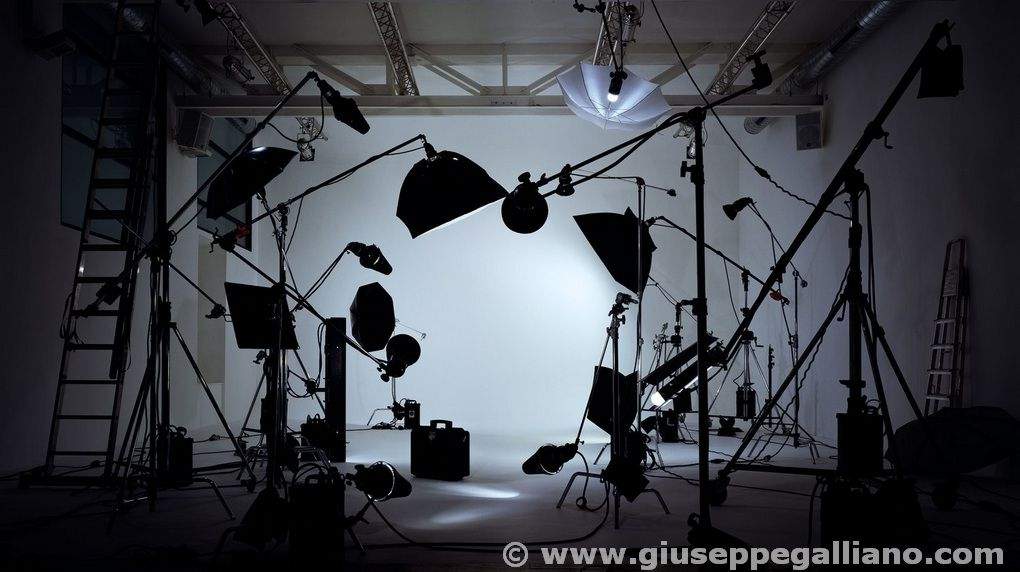 Light and Background Control
self-supporting backdrop 4mt White, Black, Green
bright backdrop Hilite 250 x 215
portable backdrop green or blue screen 180 x 210
fondali in carta bianco, nero,green larghezza 3,56 mt
canvas backdrops bianco, nero 280 x 600
6 reflective panels Lastolite120
4 French flags
2 background holder kit 3,65 mt
2 raised platforms 100x100x60
6 track digital recorder Zoom H6
cardioid headband microphone Sennheiser HSP4EW 3 
n.2 microphone capsules Sennheiser mke 40
microfono Shure Beta 58A
microphone Sennheiser MKH 416 half shotgun with 3m boom, windproof
singing microphone or speaker AKG 414with duplicator stand
2 Wireless transmitter-receiver kit Sennehiser Evolution EW100 G3
n.2 pass-through recorders Tascam Dr-10CS
plug-in transmitter Sennheiser SKP 100 G3 to transform wired microphone into wireless
Mixer Soundcraft 10 channels
Mixer 

Mackie 

8 channels
In ear monitor Prodibe 


Mobile direction for streaming
mobile direction up to 10 cameras in 4K
triple encoding for live streaming
multiple outputs for video walls and live monitors
live recording in real time in 4K
animated graphic contributions in real time
live real contributions
wireless video transmission system
intercom wireless
wireless in ear monitor system
connection via 4G, lan and satellite
audio mixer 
teleprompter with 17 inch monitor
rig 360 ° panoramic video shooting with 6 cameras
stereoscopic mirror rig for close-up 3D shots
stereoscopic parallel chamber rig for long-range 3D shooting
3D shooting system (stereoscopic rig and control monitor) for 3D shooting and video in stereoscopy with real-time control
system with 4 4k cameras for time lapse recording of construction sites from one month to two years, remotely manageable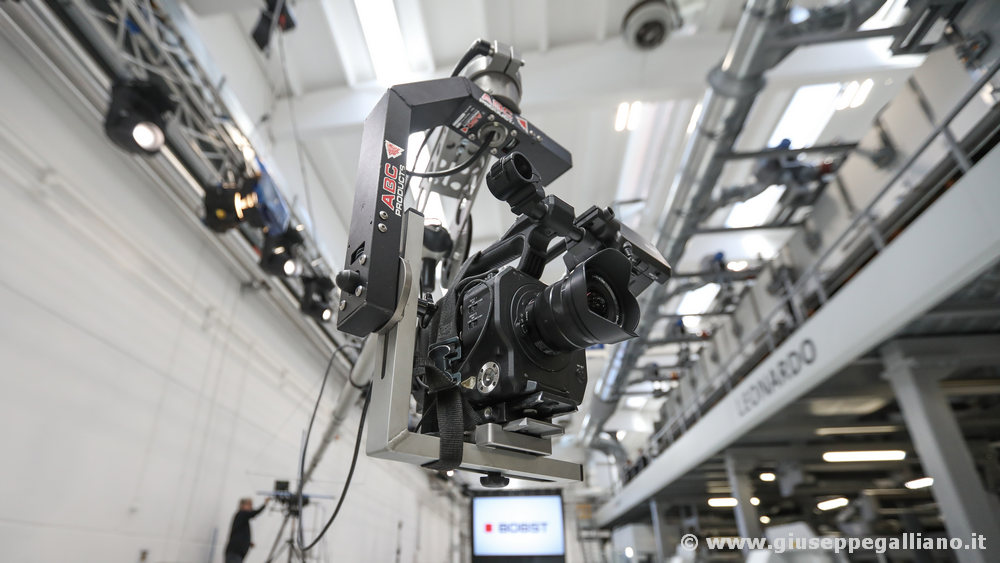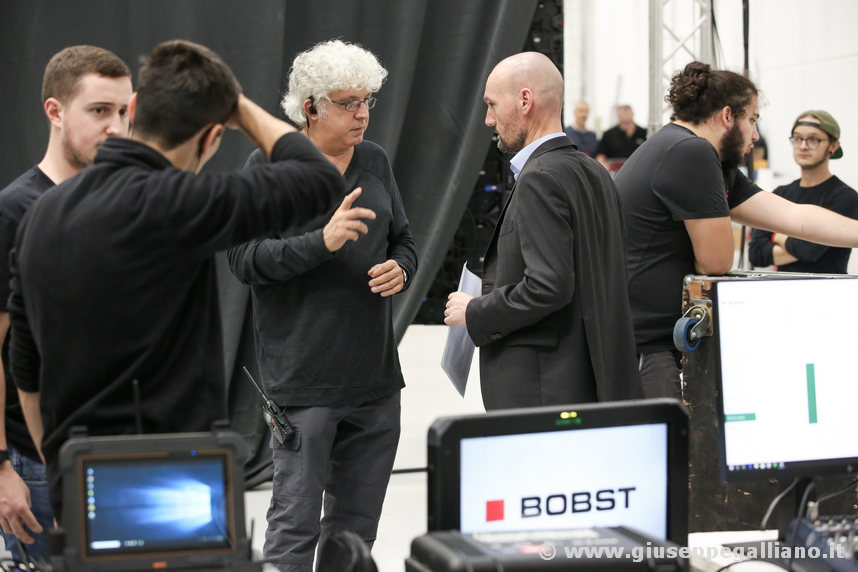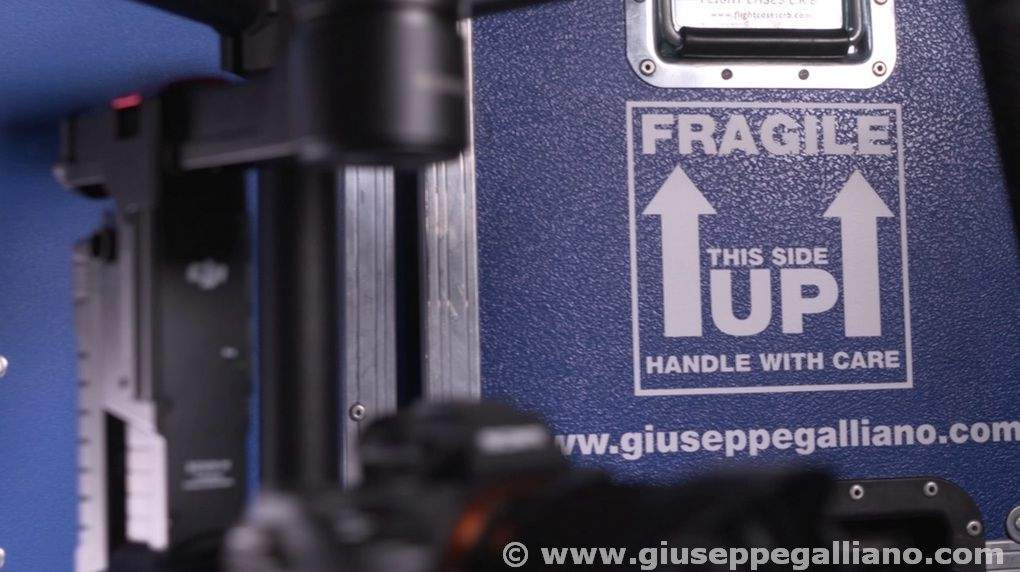 Giuseppe Galliano Studio is a video producer that mainly deals with 
He has been in charge of video production in general since 1996, always paying attention to the most innovative technologies;
He was one of the first in Italy to produce 3D video, stereoscopic video and 360-degree VR video and use drones for aerial shots.
Each video production is taken care of internally, without outsourcing, networks of collaborators, freelancers or video makers, but it is followed directly: from the script (or if storytelling is required) to the postproduction of internal figures to the studio, as well as, the tools are owned and not rented.
Summary

Article Name
Giuseppe Galliano Studio Video production - video production technologies
Description
Technologies Galliano Studio production of real virtual videos, 360 degree video aerial drone shooting, 3d video, renderfarm, production and pos color grading video production
Author
Publisher Name
Publisher Logo