Videos for fairs and stands
We are a video production company with a particular ability for videos for fairs and stands and for the production of promotional videos for
Company films for trade shows
Videos for companies that will be shown at the exhibition stands
Video presentation for companies for conventions
Filming corporate events
If you are commissioning a promotional video for the first time, this corporate video guide may interest you. You will find instructions on how to get credible quotes.

Video for fairs abroad
Since 1996 we produce videos for exhibitions in stands of companies and industries.
We have produced promotional videos in all categories and in all languages ​​for multinationals, medium and small businesses.
We know how to make a company's history interesting, how to present it at fairs, events, stands abroad, and promote it in new markets.
Videos for trade shows, videos for stands, exhibitions, presentations for companies are already multilingual: We produce graphics and subtitles located in English, Spanish, German, and French. We deal directly with translations and videographs also in Arabic, Chinese, and Russian.
Video for trade shows: critical points
The video for trade shows, the video for stands, the video for exhibitions, the video presentation for companies are designed to be seen in noisy environments. They must:
Call attention, no sound
Be able to repeat without interruption for a whole day without getting bored
Integrate with the construction of the stand at the fair
To be able to project not only on a screen, but also in multi-screen systems, without deforming.
We have offers designed precisely for small budgets but with high expectations.
We know how to manage complex productions to make videos for fairs, stands, exhibitions, to compete in international events when the investments in communication are greater than in our country.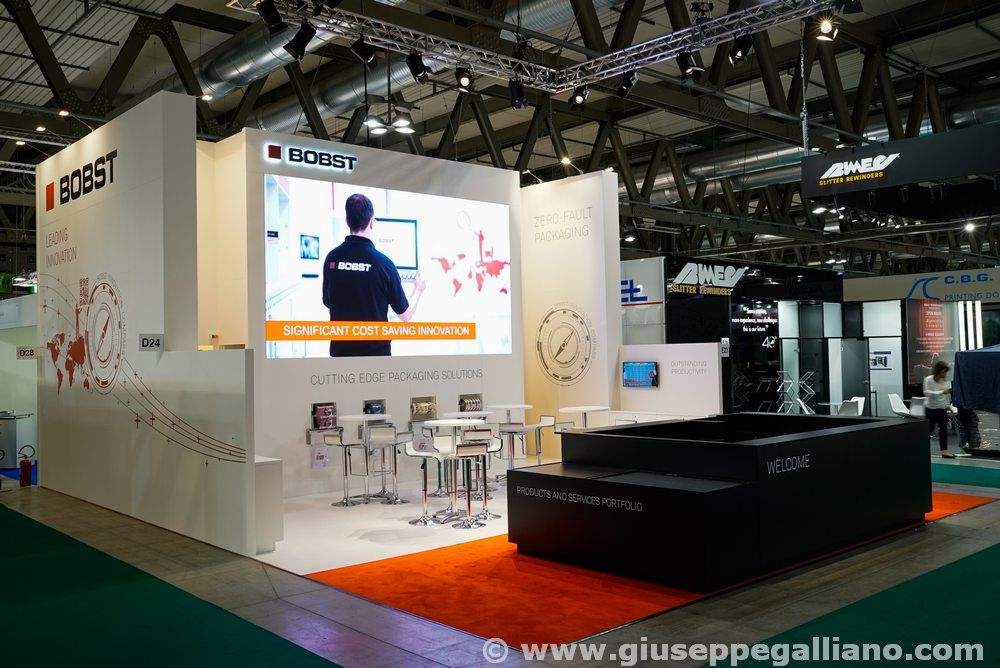 Video for fairs and live video
We organize directly between the installation, the company and the fair.
Live, from the stand, you can attract more visitors during scheduled sessions.
It will show live what is happening in your plant. You will be more credible and involve bigger goals.
You will have more coverage on social networks. Users have shown special appreciation of live, live events.
And a fair allows you to get a double result, relying on the actions of those present for the live broadcast.
You will involve those who visit the stand with scheduled live events and will relaunch what you do during the fair thanks to live coverage, Facebook or YouTube Company Channel.
Video for fairs with your material
If you are late, we make videos for trade shows, videos for stands, videos for exhibitions, video presentations for companies from your own material. We adapt it by integrating it with new elements so that it can be projected inside a stand within trade fairs. At the end of the processing, in addition, you will not have additional costs.
A video for fairs and stands
A short version for the corporate channel on YouTube
One for the Internet website, with or without sound comments (which you will not use at the fair).
In this way, you can anticipate your potential visitors to your content by mail and invite them to the stand.

Video for fair and stands: examples
Summary

Article Name
videos for fairs and stands
Description
Videos for fairs and exhibition stands, video presentation of convention companies, live streaming of corporate events, multiscreen films
Author
Publisher Name
Publisher Logo