360 degree VR video and Virtual Reality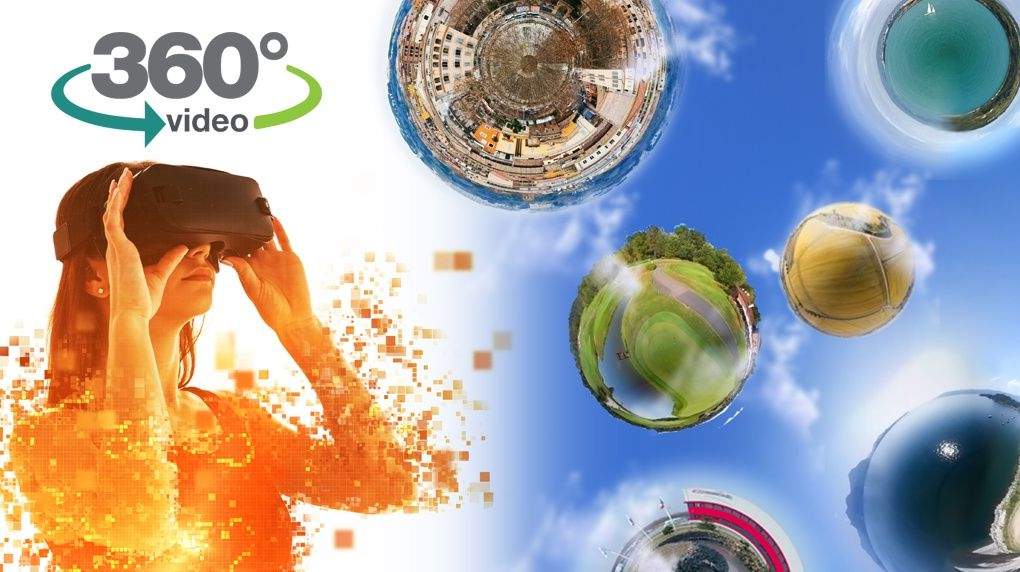 360 degree video applications
We produce virtual and augmented reality video applications for Oculus, Samsung Vr Vive, Hololens devices.
We create interactive virtual tours and virtual tours for hostels, hotels, lodgings, companies, industries.
We deal with 360° VR AR video images. We design immersive 360-degree videos: videos in which the viewer decides in which direction to look. We offer advice and support to view 360 degree videos in fairs, showrooms, events.
We produce both real 360 videos, ie shot with cameras, and 3D videos, that is virtual, synthetic.
360 degree VR aerial images
We produce 360-degree stabilized aerial video, aerial panoramic images, 360-degree drone images. With 360-degree cameras in our drones, we produce 360-degree 4K aerial videos in Italy, Milan, Turin, Varese, Genoa, Bologna, Florence, Venice, Novara, Verona, Trento, Brescia.
These are spectacular products because they combine aerial filming with drones for the immersive 360-degree video experience. It is the viewer who decides in which direction to look.
To know what a 360-degree video is, you don't need many words: just click play in an immersive panoramic video and drag the image with the cursor. The 360 ​​degree drone videos combine the spectacular aerial footage with the interactive experience of VR movies and virtual reality in general
360 degree interactive and immersive videos
The result obtained with 360 degree interactive videos is a complete fruition, an interactive and immersive realization, which cannot fail to involve: there will never be two identical ways of watching the same movie.
It is interactive because 360-degree panoramic videos can be linked together, generating real virtual tours.
On mobile devices, the virtual reality gifts a more attractive experience because the movements of smartphones are used. Simply turn the phone, using the YouTube app for mobile devices
The viewer can turn his gaze in all directions, 360°. Choose the best frames.
An immersive video is the result of complex technology: in virtual reality systems, from 6 to 12 cameras or proposed equipment are needed; Video streams must be merged to cover a sphere in which the user can move freely.
360 degree VR video production
We manage all the production of VR video at 360 degrees.
From audio and video recording up to 360°, through postproduction, within the studio, where we make the assembly and editing of VR video at 360°.
We affirm the client in the planning of interactive zones within the 360-degree video and subsequent coding for distribution on VR and Mobile VR platforms and dedicated IOS/ANDROID applications
The integration of quality panoramic videos on your site guarantees a lot of views, as well as making them available on your stands at the fair
How to watch a virtual reality movie?
There are different ways of watching an immersive VR (virtual reality), some more complex, others not so much, especially if you want to show an immersive movie to promote your company at stands and fairs. Here, the most frequent way is to use specific devices, such as the Oculus viewers from Samsung or Hololens or OclusGo. The problem is that it can cause interference between the Bluetooth or WiFi systems with which they are managed. And last but not least, you must not forget that there may be some distracted user. In this way you have an excellent view and, above all, you can register visitors to the stand. The downside is that they need special attention, in addition to checking the battery charge. It may seem trivial, but is often underestimated. At least one person is needed to administer them.
Another simpler system to enjoy virtual reality movies is the use of Cardboards, which are promoted by Google itself. There will be a reason. These are simple cardboard visors, which can be personalized with company logos, making them an excellent marketing tool as it was done a long time ago with red and green glasses for 3D videos in stereoscopy. The viewer becomes an advertising vehicle. Inside, the user can enter their mobile phone and enjoy their immersive content both at the fair and after the event by viewing it on the company's YouTube channel. It is the simplest and cheapest way that offers the highest performance in terms of advertising, since it does not need specific devices. Almost always the simple things are the ones that work 
360 VR videos, panoramic videos, virtual reality: examples
Summary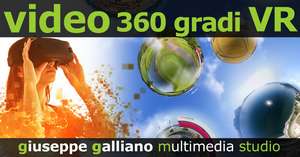 Article Name
360 degree VR video and virtual reality
Description
360 degree panoramic VR video Virtual reality aerial footage 360 ​​VR drone, interactive virtual tours virtual tour, 360 degree video footage immersive video, VR movies
Author
Publisher Name
Publisher Logo