Video Company Facebook Page and Facebook Direct
A guide to understand why a company should have a Facebook page and broadcast live
Video Corporate Facebook Page – Facebook direct – guide to the first corporate pages of Facebook.
If you are reading, you may plan to promote your company or your product on Facebook. This is probably the first time you think of a live on Facebook. I hope that here you can find information and suggestions to get a realistic quote, get a good price and, above all, achieve your result.
Why make a Facebook Page of a Company and, above all, publish videos?
Just take two of the Facebook slogans dedicated to entrepreneurs:
"Create a free space where people can discover your company"
"Create an extraordinary online presence in minutes"
In a short time, each company can create a page with which to achieve a very broad objective.
Corporate videos on Facebook, increasingly accessible on mobile devices, involve and attract more visitors. So much so that he knows it by increasing the investment (source Nielsen) dedicated to the production of videos for social networks.
Sponsored Campaigns on Facebook and Company Pages
Therefore, some videos are enough for the company's Facebook page and can take your company to thousands of users. It is true?
Perhaps yes, but it must be said that it is better to carry out periodic campaigns (and at least at the beginning) that consist of paid advertisements to increase visits.
These are advertising campaigns (sponsorships) that cost very little and in which the company's videos Facebook pages help a lot.
Keep in mind that your competitor will not be watching you, either you won't be watching what your competitors are doing and trying to overcome them.
Both will do the same by publishing, initially, many publications.
It is the simplest, immediate and economical way.
Then it will inflate. That's why publishing posts with a value, which consists of a corporate video, becomes rewarding.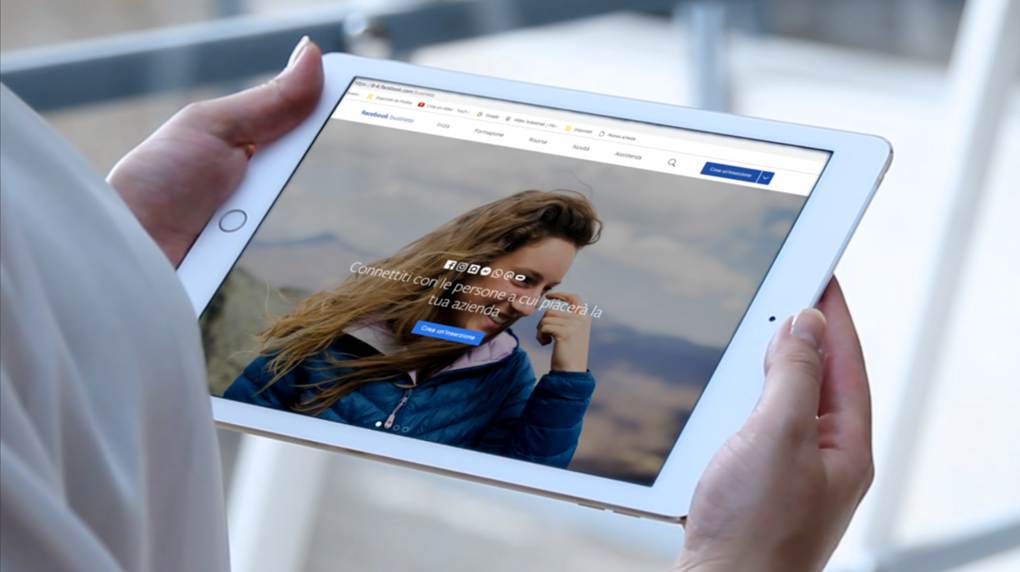 Types of videos for the company's Facebook page
At the beginning, it begins with institutional versions, corporate videos to be clear: they are necessary and present the Company's Facebook page.
They must be published the first time.
Together with the corporate video, my studio also provides a very short 30-second excerpt: use it to get attention. But if you don't keep posting videos, you've done a job that is of little use.
Over time, these videos become very useful for retaining customers:
"how" video
"how to do" video
This particular category of video is related to the product and how it is used.
The company's Facebook pages are greatly appreciated.
A good rule to follow is to place customers' interest at the center of your content. If not, why should they follow us?
What do users look for in videos on corporate Facebook pages?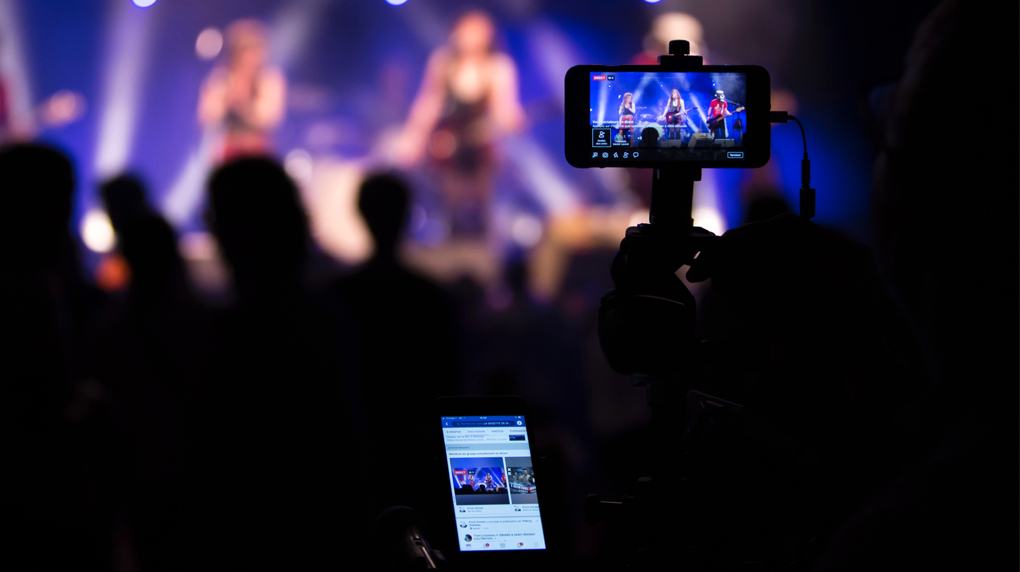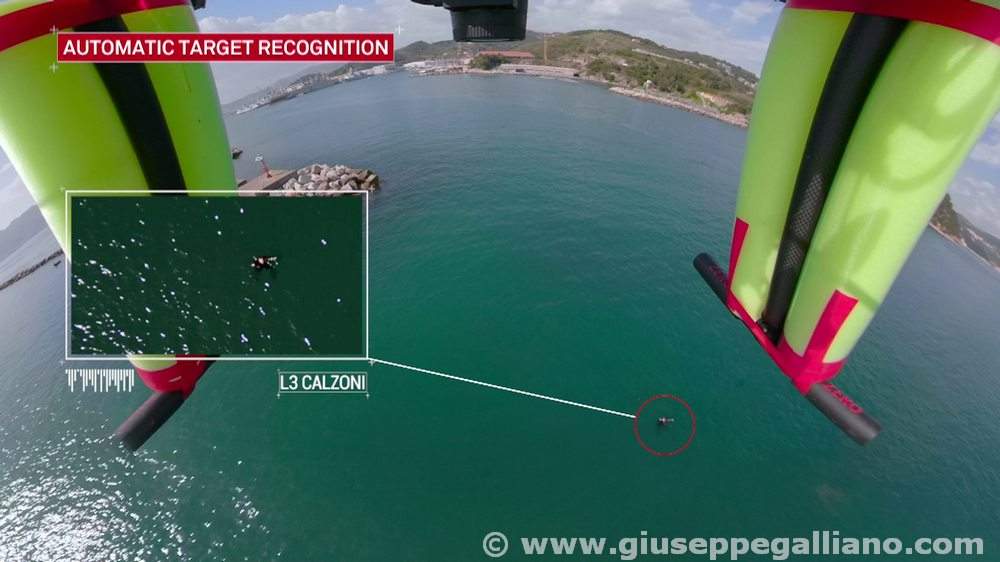 What do users look for in videos on corporate Facebook pages?
Video for a company's Facebook page
The Company's Facebook page must contain corporate videos and industrial videos
That is useful for followers
That answers your questions?
Give solutions to your problems
That saves you (time or money?)
That helps you improve (find opportunities they did not expect)
For a video of the company on a Facebook page to work, its objective must be identified (profiled) and new elements must be offered compared to its competitors.
It does not take much to make a corporate video that only shows the installations, but it needs a series of industrial videos, better than the tutorial videos that explain how to use the products we have seen born in the installations.
And, above all, what are the benefits of using them.
Gift videos to visitors of the company's Facebook page
Periodically, you should highlight a video of the company among those who have filmed at that time. Remember to make a "copy." Simply plan well the filming of the corporate video or the industrial video and in a couple of days of filming you will have accumulated material to cover at least one semester. In this article we talk about the corporate videos we produce for social networks.
Take the example that produces machinery or tools. Make a monthly release
Short videos that show how to use those machines, those tools
Then start posting commercial videos or industrial videos that show how to perform maintenance
How to intervene to replace consumables
How to improve performance
How to increase productivity
Content and quality of videos for corporate Facebook pages
If you produce instruments, you need a small story (corporate videos called "storytelling"), but you will be more interested in attracting the attention of the video to the practical, responding to an immediate need.
Put what your machines, your tools do in the center of your videos for corporate Facebook pages
But not making an impromptu video, with the mobile phone would be counterproductive.
Commission videos for corporate Facebook pages and especially product videos and video tutorials for those who produce professional videos or better yet, how to use what you do with your products (recipes are a classic example)
Corporate videos for Facebook should be short and well made.

Create a live event - Facebook live
This is a definitely winning strategy, which will be implemented periodically, especially at trade shows.
You can show particular events (the presentation of a machine) that will be held during several sessions at the stand to attract real visitors.
But at the same time, it will show a video on your company's Facebook page where, live, it will involve all fans of your page.
Real visitors will feel that they are the protagonists of the live event (I saw many of them, during the live Facebook shows I produced, that they looked at their cell phones).
Virtual visitors, those who will follow the live video on Facebook, will increase the estimate of the page, feel more involved and see their company's reputation grow.
But be careful, it is not done with cell phones. It would be very easy
And everyone would do it with bad results. Think of the big face in the foreground, selfie style, which talks about your products. It is useless.
You must have appropriate technologies available, a real direction.
Through live streaming on Facebook, you can make live demonstrations; give tangible proof of the quality of your products or services.
It will increase traffic to your landing page.
For free, you will get real testimonials, testimonials: during the live video on Facebook you can involve people who have chosen you, customers, suppliers, employees.
I often connect several production sites or plants to each other and show them, interactively, inside the stand, making them talk to each other, three different locations: stand, floor 1, floor 2.
Before the next fair, watch this video and maybe call us.
Some direct Facebook examples
Guides and Tips on how to make corporate videos
guide to corporate videos
If this is a new topic for you, you may be interested in this GUIDE TO COMPANY VIDEOS: why make them and how to get realistic quotes
| DISCOVER |
How to make a corporate video
How to make a video to present the company? How to make an industrial or corporate video? 8 ideas to create a corporate video without ever having made it
| DISCOVER |
company video prices and quotes
Prices and realistic quotes for corporate, industrial, institutional, product videos, tutorials and fairs. How to calculate the cost of a video
| DISCOVER |
promote the company with a video
How to promote the company with a video? 5 reasons to produce a corporate video and above all where to spread it
| DISCOVER |
Corporate YouTube video channel
Videos for the corporate YouTube channel. A guide to update the YouTube channel and broadcast live
| DISCOVER |
video for company facebook page
Corporate Facebook Page Video: a guide to understand why a company should have a Facebook page and broadcast live
| DISCOVER |
corporate storytelling, corporate web series and stories for companies: are they used to promote a company?
| DISCOVER |
emotional videos for products
emotional videos for companies: to inform or excite? to excite to promote the territory or a product
| DISCOVER |
how to choose the supplier
How to choose the supplier of a corporate video and evaluate its estimate and define a contract. Corporate videos and capital goods
| DISCOVER  |
Summary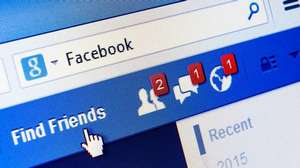 Article Name
Video Company Facebook page and Facebook live
Description
Video Company Facebook page - Facebook live - guide how to make preventive prices for those who order for the first time video Company Facebook pages
Author
Publisher Name
Publisher Logo